Curio 7.4 Release Notes
Release Date
March 15, 2011
Requirements
Curio runs on macOS Leopard (10.5) or Snow Leopard (10.6) on PowerPC or Intel machines.
New Features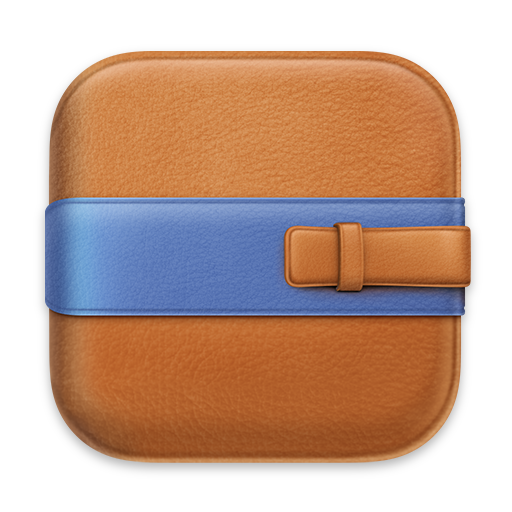 After 7 years we finally have a new icon and it's a beauty! Thanks cuberto!
Curio has a new feedback system for registered customers via the Curio > Provide Feedback menu item. Try it out!
Added more window zoom levels.
Added a handy Clear All Tags to the Inspector Bar's Tags popup.
Now showing more info in the main window when a folder is selected.
Re-added support for the "Share file asset when duplicated" checkbox in the Asset Figure inspector. If checked, duplicates of the figure will refer to the same underlying file asset, otherwise each duplicate will get a private copy of the file.
We're now generating a better default title for idea space links when created.
If an Evernote attachment is named "screenshot" and it is dragged into Curio then we'll rename it to the same title as the Evernote note itself.
You can now press Spacebar when a table cell asset figure or index card body figure is selected to view a Quick Look preview of that item.
The Choose button is now the default button in the various Gallery windows so you can just hit Return on your keyboard to choose the currently selected item.
Updated Curio's Microsoft Office instant document templates: Word is now a docx file, Excel is now a xlsx file. Also added PowerPoint pptx file as a new instant document template.
Presentation mode selection color (as defined in the Preferences) now follows the specified opacity setting (as long as < 1.0) so you can make a very transparent or even invisible selection color. Handy if you want to create screencast recordings while in Presentation mode.
The Curio menu now includes links to our Zengobi Blog, Twitter page, and Facebook page so you have lots of opportunities to stay in touch with us. :-)
Notable Fixes
Fixed a Mindjet MindManager MMAP export issue. All unique ID's had to be Base64 encoded.
Fixed some printing issues where some figure were printing on the margins of subsequent pages (when not scaling to fit to a single page).
Changed the CSV import encoding default to Mac OS Roman which apparently is more compatible with various CSV files. It should nicely handle CSV files with accented characters and complex files with lots of interesting characters which apparently chokes the previous UTF8 encoding default.
Fixed a bug where replacing an image in a table cell with another item didn't remove the original image from your Library, even if its reference count was zero.
Fixed problem with fading brush/pen colors when dragging selections around.
Fixed a subtle bug where the Stencils shelf could crash when dragging drill-down items out of the shelf.
Fixed the Stencil's shelf so choosing Edit Stencil brings you to the correct stencil.
Fixed crash when adding a new stencil while the Edit Stencil project window was still open.
Fixes added to Status and Search to prevent potential crashes due to timers firing after project closing.
Fixed a subtle mind map branch colors bug where colors may not get applied correctly.
Fixed support for South Korean dates and date adornments.
Fixed situations where images may appear blurry.
Fixed the Delete item on the Organizer's context menu.
The project template gallery will no longer load any projects that start with a dot which may exist on certain types of network drives (see Apple Double Format).
The print toolbar button is now available if an Organizer folder is selected.
The next/previous and forward/back toolbar buttons are now available if an Organizer folder is currently selected.
Now handling private non-network network paths that contain a tilde for those hijacking the Network path for additional personal repository locations.
Got rid of the Powered By Curio tag out of the HTML export.